THE CONSULTING ENGINEERS ENTERPRISE AWARD was first established in 2012, recognise engineering consultancy companies based in Singapore who have advanced their practise, have developed or added new engineering services and/or have contributed to economic development in Singapore and abroad in 2012 and 2013.
The awards will encourage aspiring engineering consultancy companies to showcase their capabilities and achievements in a wide range of areas covered by these three broad fields:
New businesses and initiatives, e.g. sustainability IT technologies
Engineering Development and Innovation design, Health & Workplace safety, training people development, quality management system
Business growth, expansion and diversification, including new services, geographies and turnover
A practise given an award will need a newsworthy story describing the particular achievement. The award winners will receive valuable endorsement and a mark of recognition from top developers, engineering companies, research institutions, authorities, BCA, IE Singapore, Trade and Development Board and Economic Development Board. ACES will lead this Consulting Engineering Enterprise Award and it is hoped that the award will lead to extensive media coverage.
ACES Consulting Engineers Enterprise Award 2014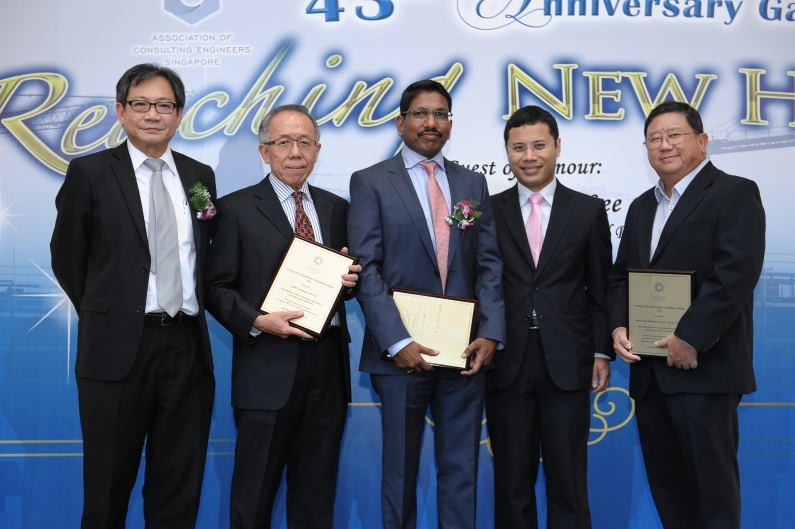 1. Er. Koh Boon Liang, ACES President Council Session 2013/2014

2. KTP Consultants Pte Ltd, Winner under Membership Category III, represented by Er. Song Wee Ngee
3. SMS Consulting Engineers, Winner under Membership Category I, represented by Er. Sivakumaran Murugesu

4. Mr. Desmond Lee Ti Seng, Minister of State for Ministry of National Development
5. Beca Carter Hollings & Ferner (S.E. Asia) Pte Ltd, Winner under Membership Category III, represented by Er. Lee Tuck Cheong
ACES Design Excellence Award 2012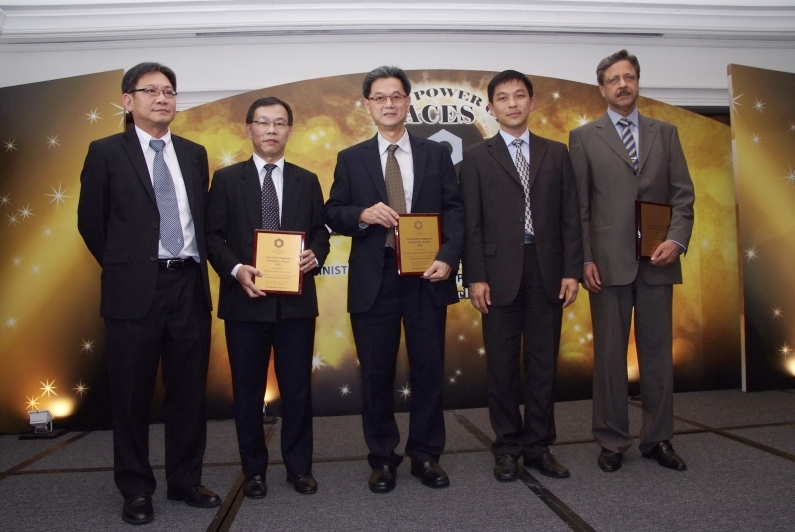 1. Er. Koh Boon Liang, ACES President Council Session 2012/2013

2. Meinhardt Infrastructure Pte Ltd, Winner under Membership Category II, represented by Mr. YS Go
3. Beca Carter Hollings & Ferner (S. E. Asia) Pte Ltd, Winner under Membership Category III, represented by Er. Leong Kok Yeong

4. Mr. Tan Chuan-Jin, Minister of State for National Development and Manpower
5. Meinhardt (Singapore) Pte Ltd, Winner under Membership Category III, represented by Er. Nasim Shahzad